My Band!
published: 27-12-2012
Dear people,
For those of you who like to ROCK and watch some more of that raging, jumping, bass-thumping action come and see the band TOASTER perform.
I founded this band, together with Allard Gosens (git.) and Dennis Elderman (drs.) two years ago and we released our first record called "Fried Air" (available on iTunes).
Check out the band's
website
for audio, video and tour-dates.
See ya, rock ya!
New Future
published: 11-01-2012
After six years of having great and successful times I have decided to leave The Ana Popovic Band. As of June 2012 you will be seeing a different bassplayer with this band.
2012 will be an exciting year for me. I would like to look more into different projects and focus more on my own band called Toaster.
Many, many thanks go out to Ana and her management for giving me this great period working with them! Thank you, I love you guys!
Also my buddies Mik, Stef and James for being the best teammates one can imagine!
Fans of The Ana Popovic Band: You guys are the best! Keep supporting this wonderful artist and her great band!!!
So I hope to still see you all on the different road I'm taking.
Rock on!
- Roni
New Endorsement!
published: 25-10-2011
People,
I'm happy to announce that I got a great new endorsement.
Light, loud and mean: TC Electronic RH 450 with RC 210 and RC 212 cabs.
For specs or "dirty" pictures go to
www.tcelectronic.com
For purchasing go to Muziekhuis Westerhaven:
www.westerhaven.nl
For hearing this great amp come to one of the
concerts
Hope to see you there!!!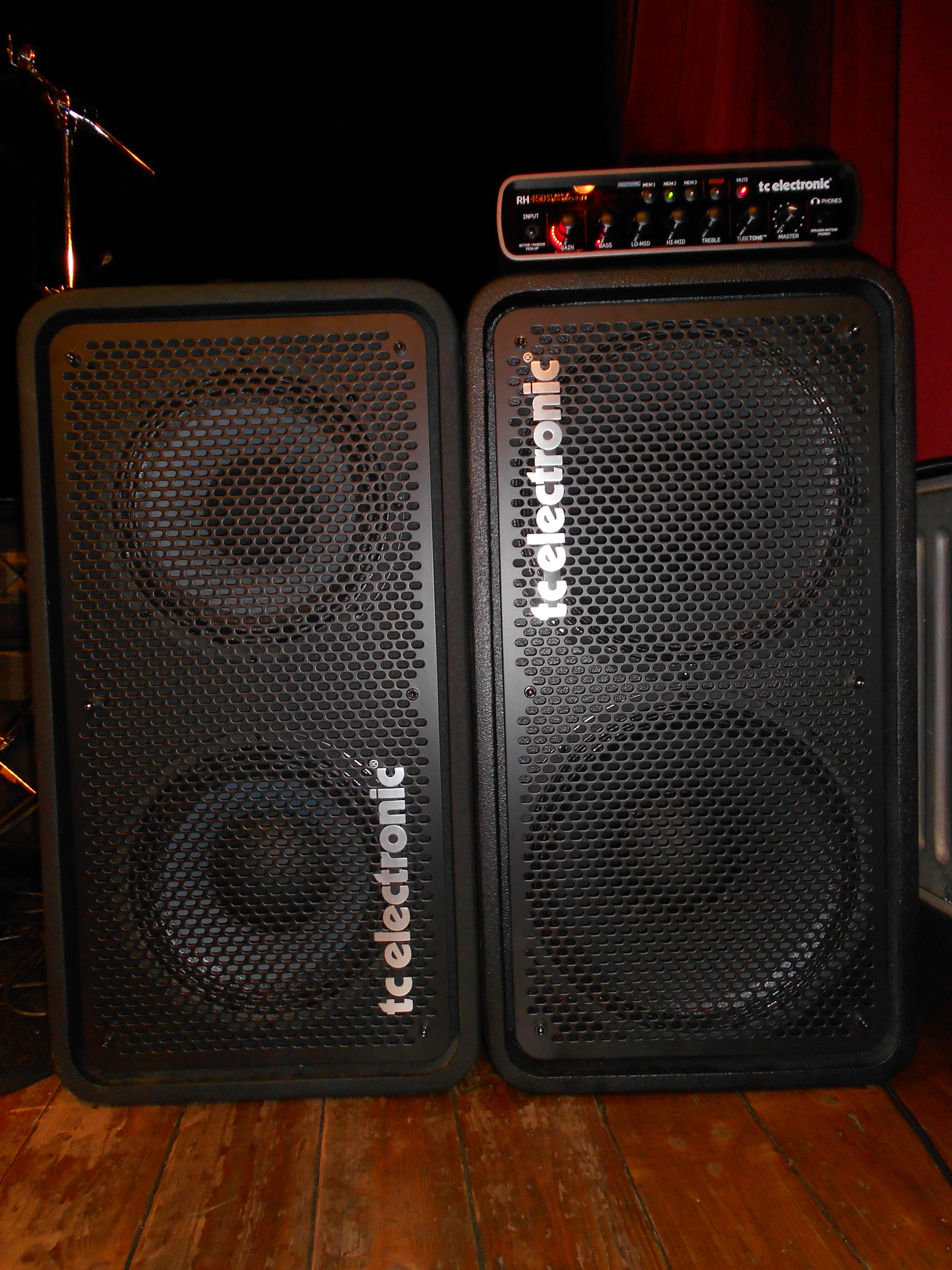 Blues Award Nomination
published: 04-10-2010
Dear friends,
I got a phone call from the Dutch Blues Foundation telling me that I got nominated for a blues award in the category bassplayers.
A great honor and surprise!!!!!
More information about the Dutch Blues Foundation an the Awards can be found on
their website.
People will be able to vote from october 4th till end of november for their favorite artist and musicians and I would appreciate your support.
Thanks and see you guys soon!
2010
published: 19-01-2010
My good friends,
Good to see you back on my website.
After all the holidays have gone it is now time to get back to WORK again!!!
I've been working on the Toaster album that will be finished sometime this year.
And as you can see, the tourschedule for the Ana Popovic Band is starting to become a serious occupation for this year again. So look out, we're coming your way.
Anyway, keep an eye on the agenda and I'll keep you posted. See ya at the bar!
Gr. Roni
NEW RECORD ANA POPOVIC
published: 07-09-2009
Hey everyone!
It's been a while since the last news was posted on my website. As you probably know, it has been a nice busy summer. Touring with the Ana Popovic Band and doing a lot of interesting show such as opening up for BB King in Helsinki, jamming with Buddy Guy in Chicago and many more things.
One of the main things is the release of the new album of Ana Popovic, "Blind for Love".
Last spring I had the honor to record with Ana in L.A. for this album, which was produced by Ana and Mark Dearnley, who has worked with AC/DC, Paul McCartney and other great artists.
On this great record, released worldwide on July 1st, we've been recording with Andrew "Blaze" Thomas, Tony Braunagel and Mike Finnigan of the Phantom Blues Band.
It was great!!!
So please go online and get that record, it's something you just gotta have!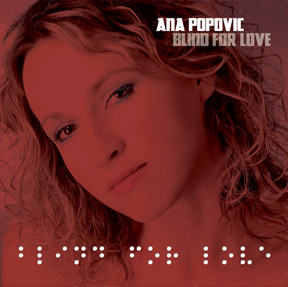 Toaster-proof!!!
published: 05-03-2009
TOASTER PICTURES
There is now proof that Toaster is real! Check out these pictures of the concert in Cafe Koster on march 1st!
With many thanks to Henk Laan.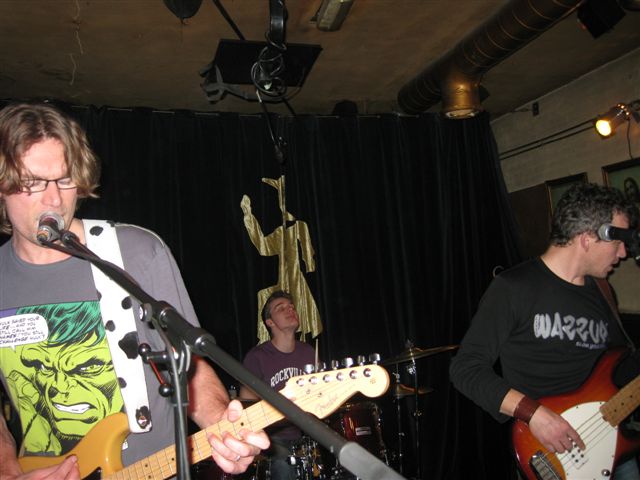 TOASTER
published: 10-02-2009
Your patience will be rewarded!
A lot of rumours have been buzzin' the streets and now finally we can put them to bed:
Toaster is playing in
Cafe Koster
on march 1st!
This trio will be playing originals and some covers to display our inspirers.
Dennis Elderman - drums
Allard Gosens - guitar, vocals
Ronald Jonker - bass, vocals
Hope to see you there to rock out!!!!

The "once in a life-time shot" award goes to...
published: 07-10-2008




Mr JOHN HURD!!!!!!!


This man was quick enough to shoot this great picture in Cafe Hahn, Koblenz - Germany last weekend.
Don't ask me how he did it but it is worth crediting him for this great shot.
THANKS JOHN!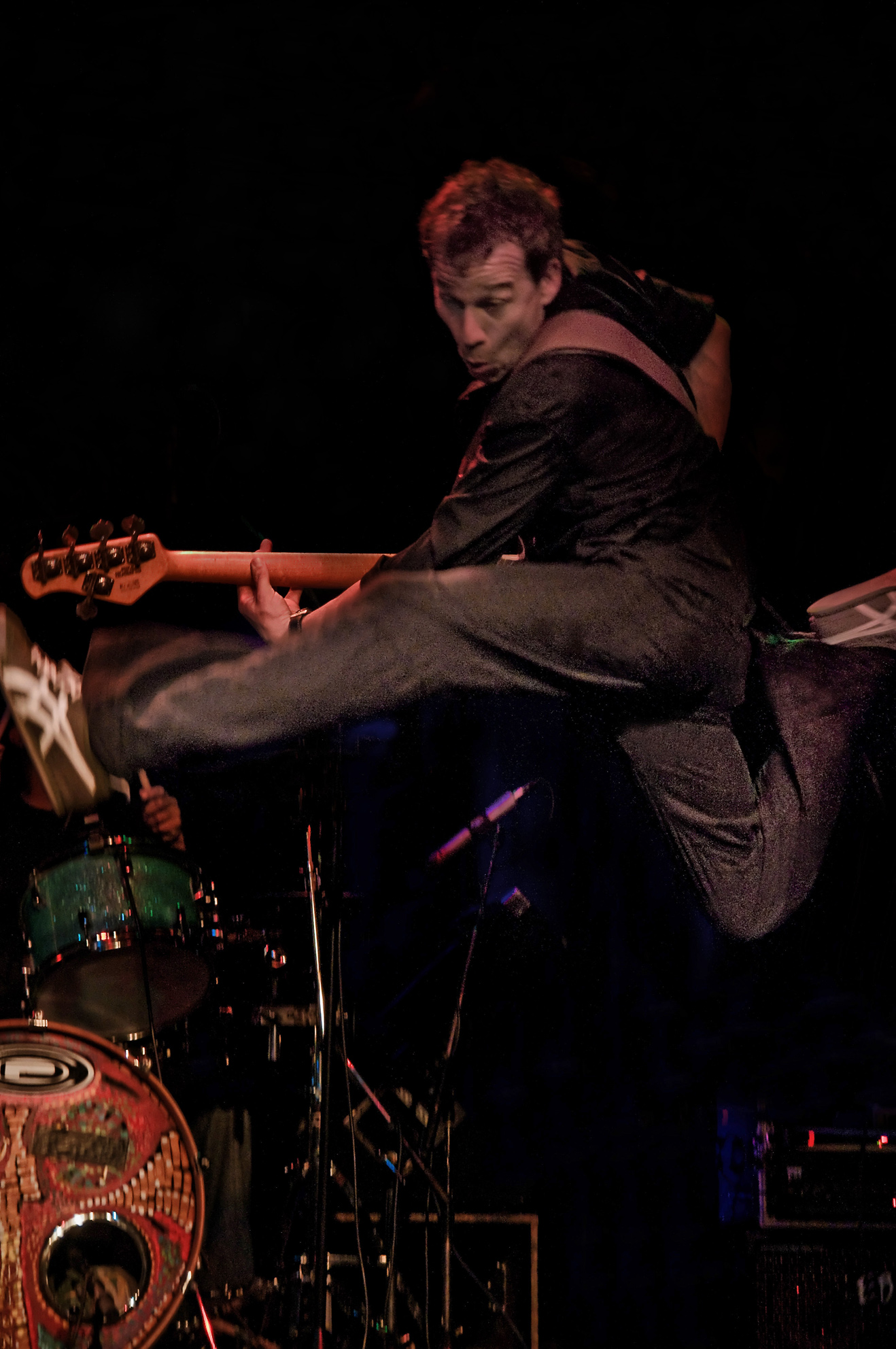 New pictures added!
published: 07-07-2008


Hey everyone!
Just wanted to let you know there's
new pictures
from the American tour added to my albums .
With many many thanks to the guy that made these great shots, Tim Richards!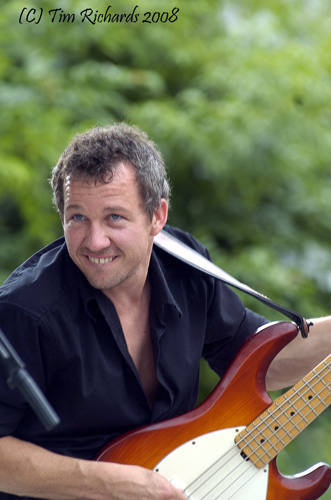 Packed my toothbrush and clean underwear because...
published: 29-05-2008
If you're living in the States and having no plans for this summer, check out my "
dates
"
The Ana Popovic Band will be touring in your country again!
YEEE-HAAAA!
I'll make some people happy leaving my country for some days and some people will be happy to see me in the USA hopefully... ;-)
So, see you this summer!
EBS endorsement
published: 10-08-2007
Good news!
Beginning of june I got an endorsement with EBS!
My favorite stack is backing me up on the stage!!!!
Now I can make the stage shake with the 2 4x10" cabinets of the Evolution Pro Line and the TD650 head. It's GREAT!!!
Check the dates where you'll find the EBS stack at work.
Also check
www.ebs.bass.se
for more info about this "Mean Bass Machine".....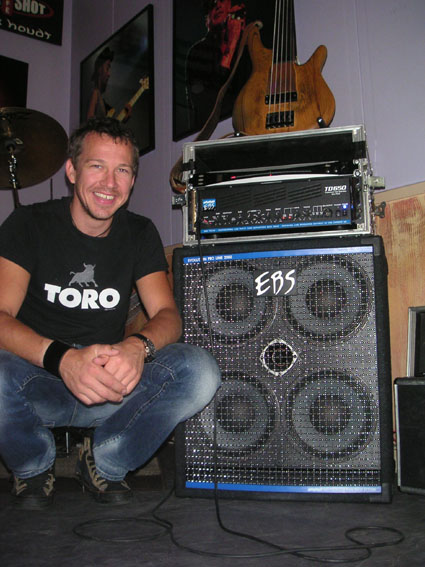 King Kong
published: 14-05-2007
Soon the Sjako!-heads will get back together. On june 9th King Kong's Secret Skin will play Sjako!-covers in De Kroeg van Klaas in Groningen.
Showtime: 0:00h - 02:00h.

King Kong's Secret Skin:

Colin Elvis-vox
Rob Ahlers-drs
Wietze Koning-gtr

See you there!!!